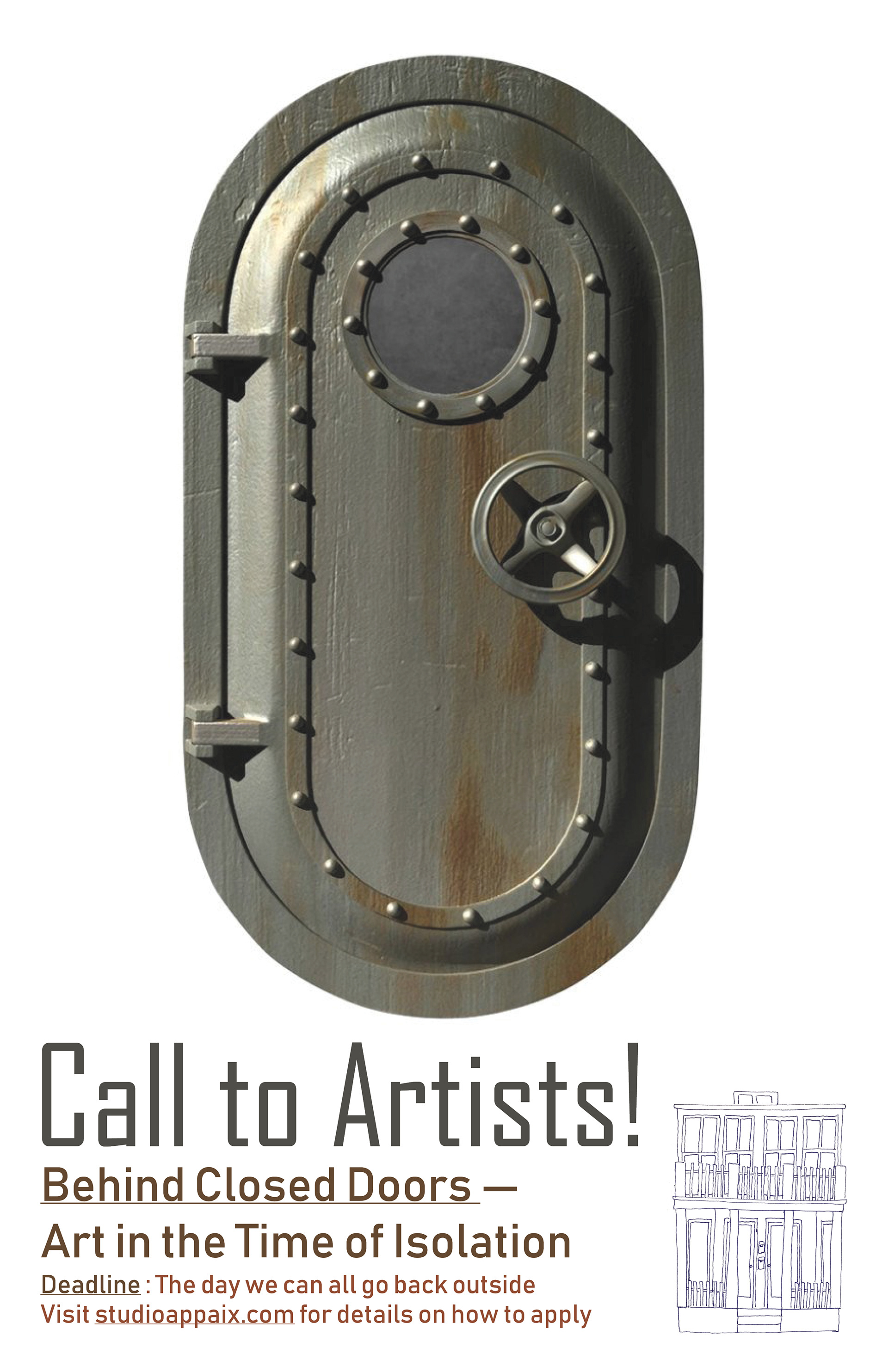 We have decided to make some changes to the show! Instead of doing an in-gallery show with an opening, we have decided to do a virtual show. Each week we will release a post on Instagram and Facebook of an artist's work along with a 2-3min interview -- conducted via Zoom -- where I will ask how your art practice has changed during the pandemic and how you've adapted your work to the supposed "new normal"
Submission Deadline

CHANGED

: Rolling deadline, new post every Tuesday
Show Duration:
June 30th - the next time we can gather indoors safely
Who Can Submit Work:

Artists aged 35 and under, who are not currently represented by a gallery or museum
How to submit work:

3 works allowed per applicant. Please send an email with one primary image per piece, plus up to 2 detail images per work.  Please also provide us with your name, the title of the piece(s), the dimensions, media, and a description of the work (process, meaning, etc.) to studio.appaix@gmail.com with the headline
'Behind Closed Doors Submission – Your Name

'.
PARTICIPANTS 
2D works - one head-on image per piece
3D works - 2-3 high quality images, one of them being a detail image
Pricing works for sale is allowed. However, artists are responsible for their own sales. Studio Appaix will not take commission for this show but will put interested customers in contact with artists.
This is not a juried show. Works will be chosen by the curator, Diane Appaix-Castro.
For questions about submissions please email studio.appaix@gmail.com