Two professional cooks living in Massachusetts, Kira Kendall and Tessa Finklestein, both, along with gallery director, Diane Appaix-Castro created this dinner following the same prompt as the show currently on view in the gallery
. 
Visitors enjoyed a multi-layered textural experience from our Szechwan Whiskey Sour that created a tingling sensation on the tongue, to creating their own experiences from a selection of bases
(GF sweet potato gnocchi, rice noodles, or grits)
,
accompaniments
(pan-fried mushroom assortment, roasted vegetables, and more)
, and toppings
(deep fried capers, pan fried garlic, fresh scallions)
, to the desert
(tapioca pudding topped with berries and a seed cookie)
.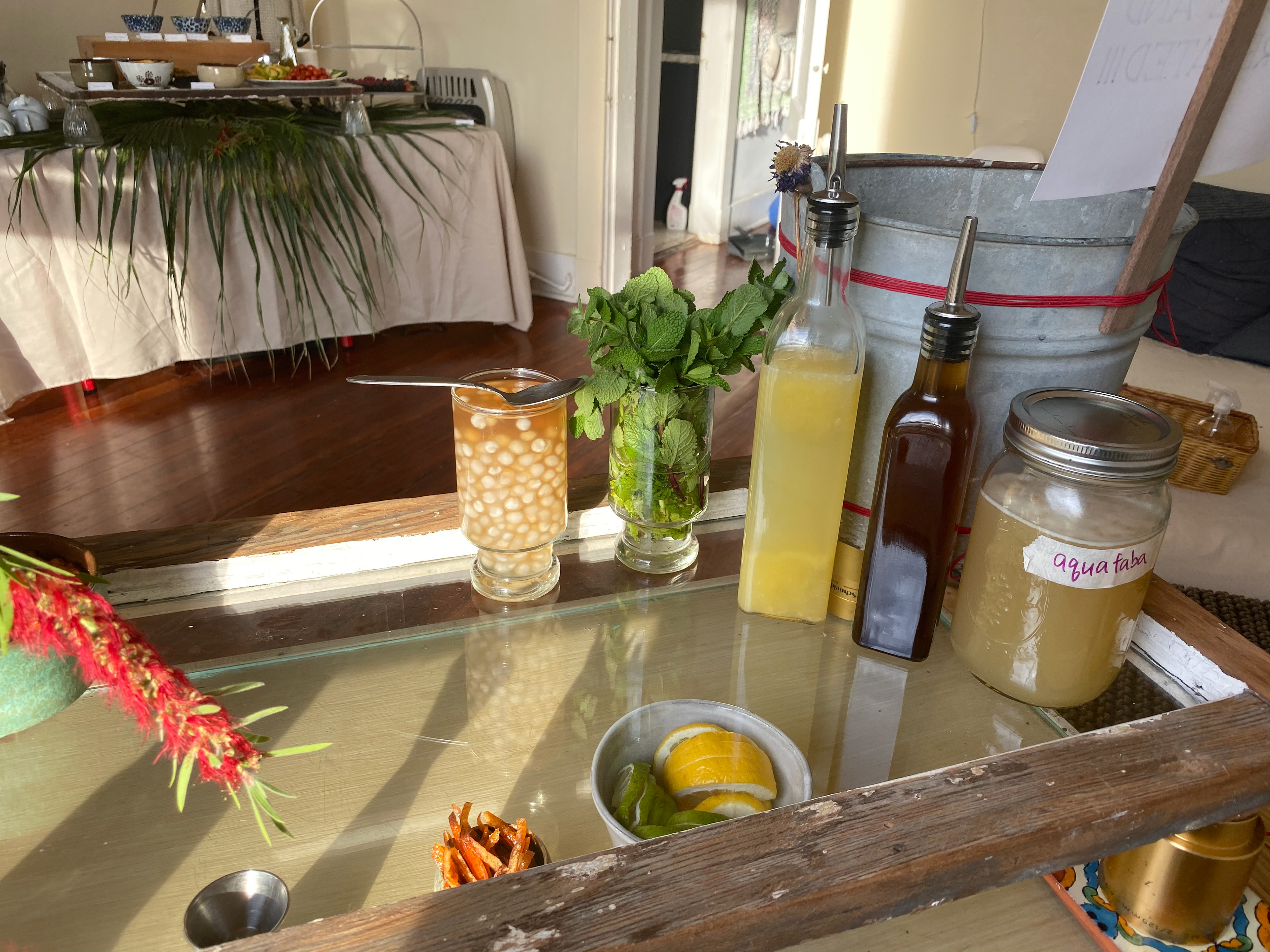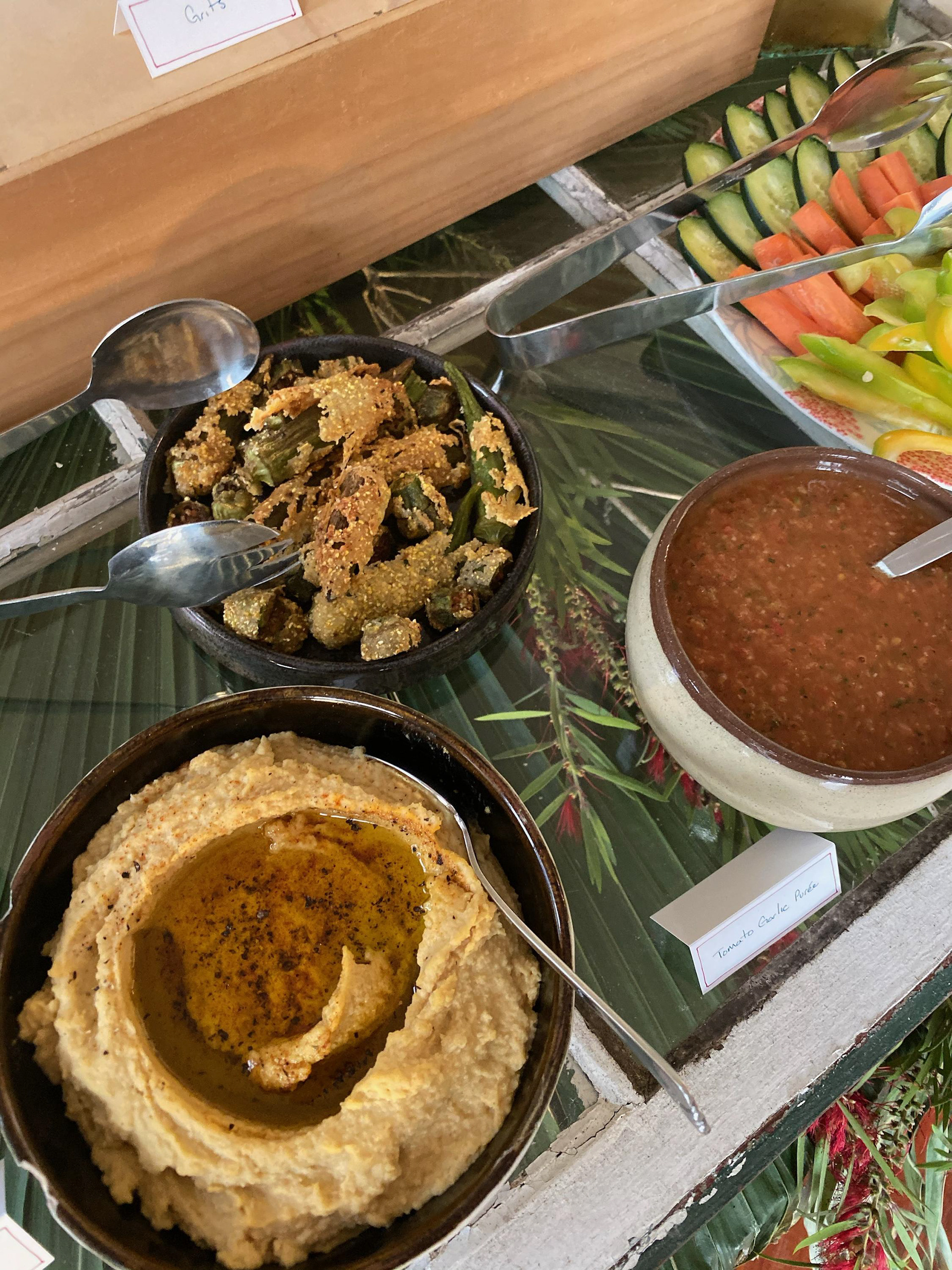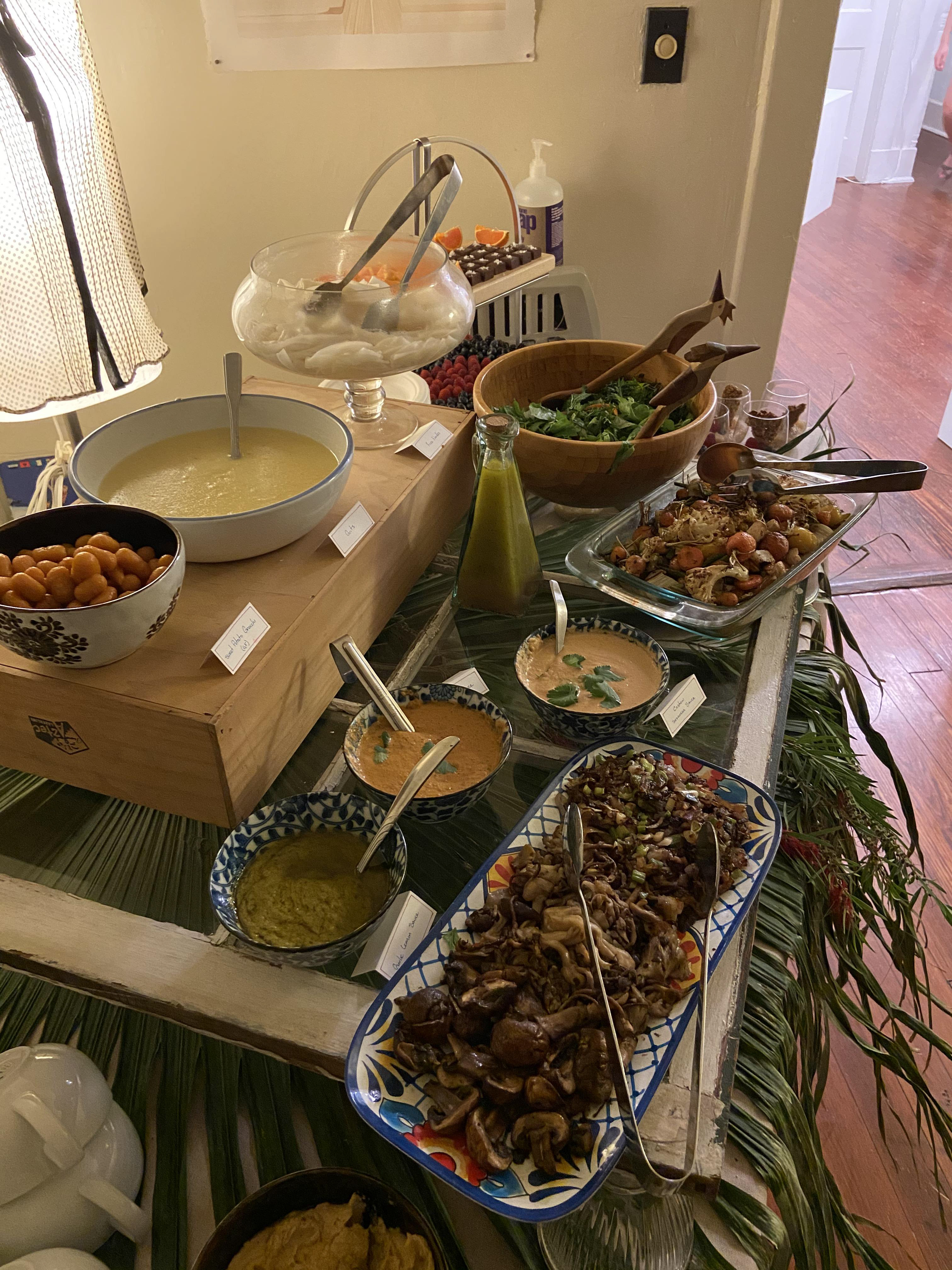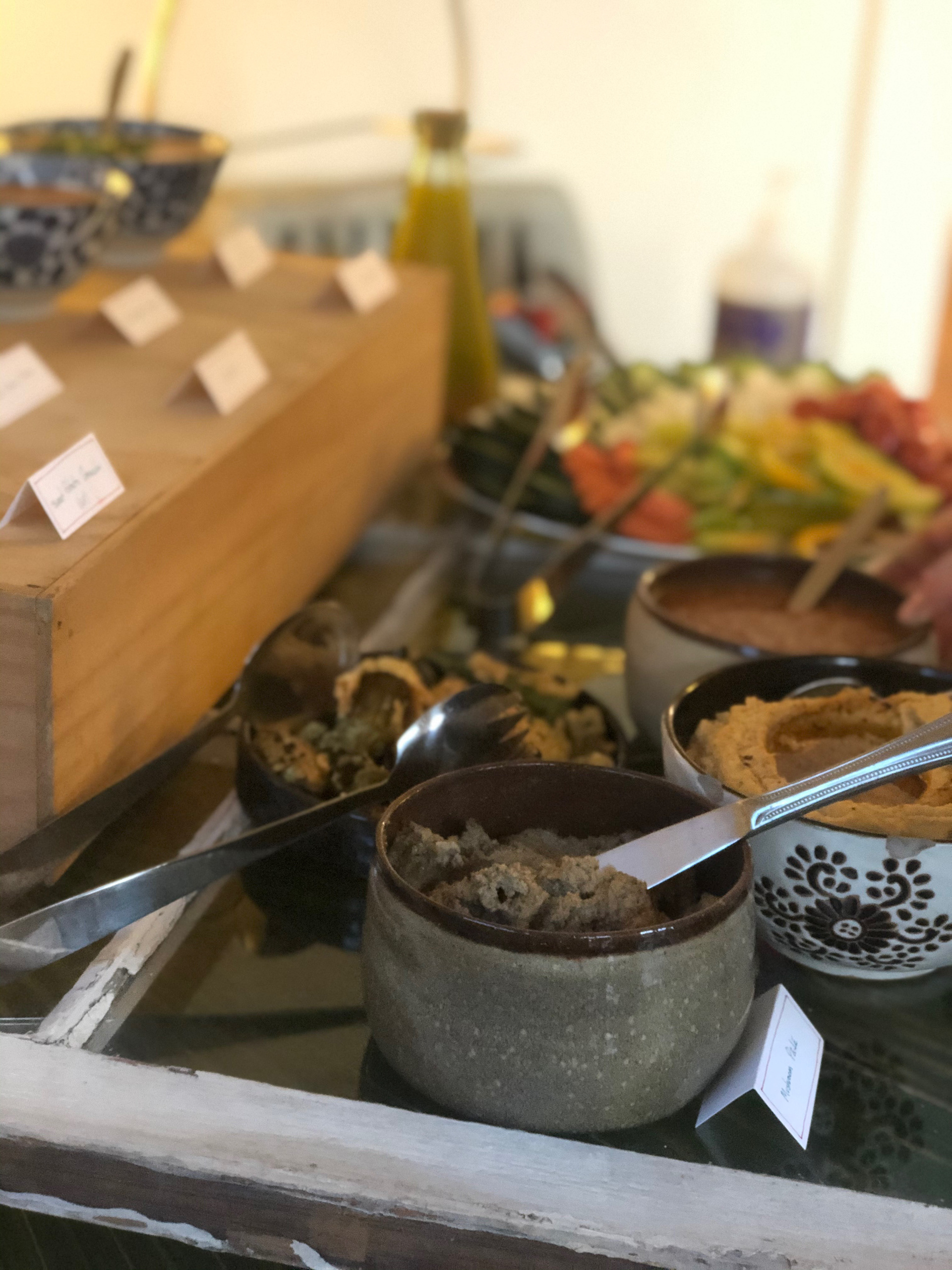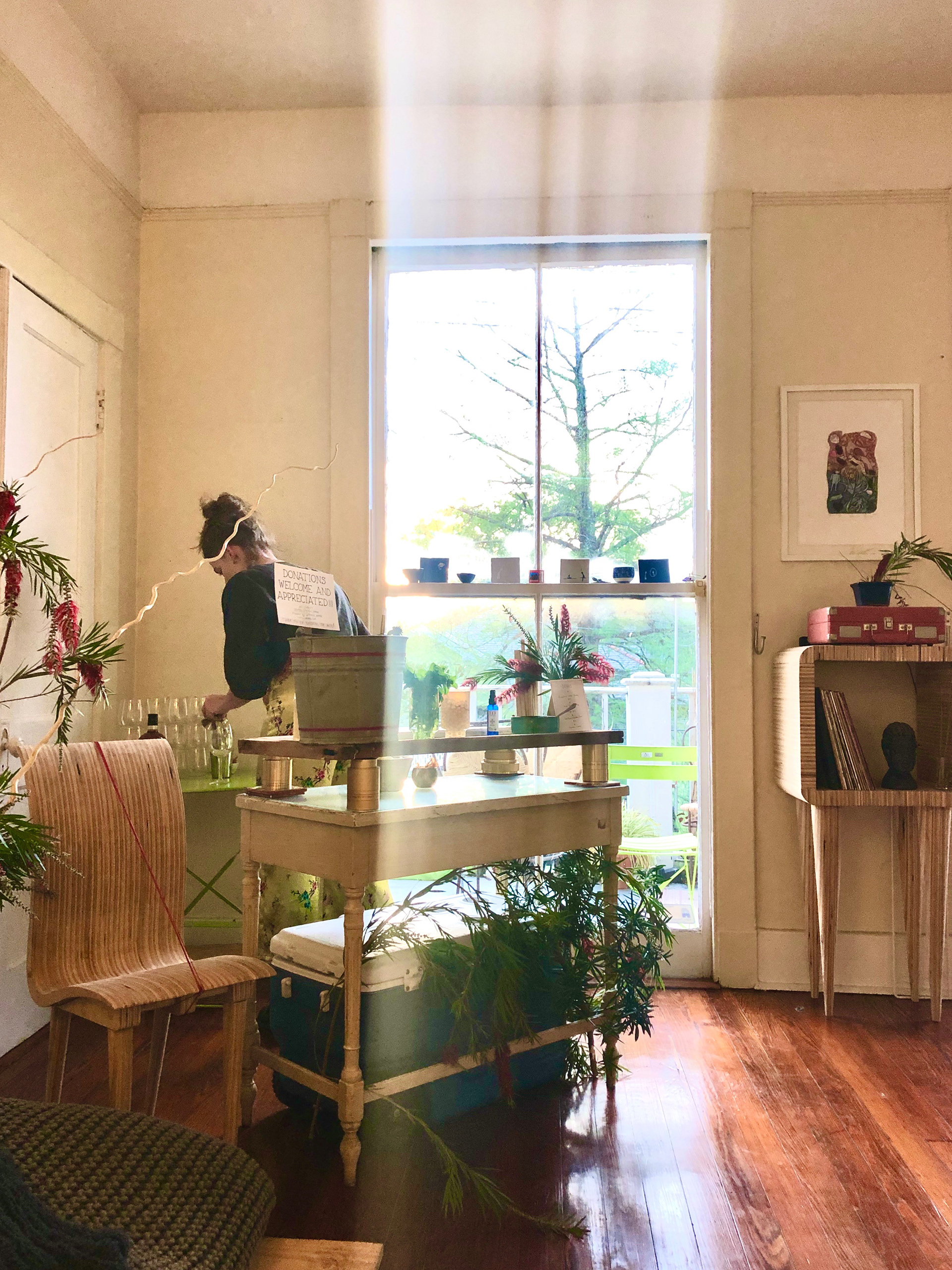 Studio Appaix will be hosting its first dinner in the gallery on March 14th, 2020! Please join us for a very special evening filled with art, discussion, and professionally prepared food by Kira Kendall and Tessa Finkelstein.

All food will be curated to match our show, Texture!
Tickets are $25 / person and include dinner and one beverage, all other beverages must be purchased.
Anybody may attend! We will be serving non-alcoholic drinks for those under 21
To purchase a ticket please email studio.appaix@gmail.com stating how many tickets you'd like to purchase. If tickets are available you will then need to venmo us. If you do not have access to venmo we will find another way!

Tickets are limited to 2 per person as we are aiming for a diverse attendance in order to engage a broader community. Please come with the intention to meet new people and discuss art and community!
There are only 22 tickets available total so get yours soon!
Allergy and safety disclaimer:
this meal will be curated to match our show, Texture. This means that we will not be making food on an individual - basis. There is a set menu and we cannot promise it to be allergen-free. If this is an issue for you please contact us and we will try to arrange something, but please keep in mind that everything is prepared in a home and that cross-contamination is possible. Studio Appaix takes no responsibility if something happens to you while on its premises, or subsequently thereafter, food related or otherwise.